Olu Falae was a Kano man who was originally known as Auwalu Falalu but that when his parents migrated to Yoruba land, Yoruba people couldn't pronounce his name correctly and corrupted it to Olu Falae
By Farooq Kperogi
A few days ago on Twitter, I happened upon an interview that Arise TV's Dr. Reuben Abati had with Senator Rabiu Musa Kwankwaso that caused me to both laugh hysterically and stand in awe of Kwankwaso's surprisingly out-of-this-world emotional self-control.
Unfortunately, I can't find the video again. Essentially, Abati said something to the effect that some well-known names in the country (he meant in the North but didn't say so explicitly) trace immediate ancestral and familial roots to countries outside Nigeria. He was probably talking about the Baba-Ahmed family whose father migrated to Zaria from Mauritania. Abati asked if Kwankwaso was one of such people.
You could see, almost touch even, the fury that welled up in Kwankwaso. But he self-consciously restrained himself and curtly said he is Nigerian and that his parents were also Nigerian. Then Abati pivoted to a long-standing, if ridiculous, whispering campaign in Kano that alleges that Kwankwaso is actually an Igbo man, that his last name is a corruption of "Okonkwo and Sons," the putative name of a company an Igbo man established in colonial Kano.
Abati asked Kwankwaso if there was any truth to this speculation. Kwankwaso's visage and body language betrayed a man who was bottling a sensation of raw rage and disgust. But his response was admirably measured and restrained. He said he had no problem with, and in fact welcomed, being mistaken for a member of any ethnic group in Nigeria.
He used the opportunity of the question to sound commendably broadminded and pan-Nigerian. It was a golden opportunity for a presidential candidate struggling to gain traction outside Kano. It was also a great segue to his forceful but curt denial about being descended from a non-Nigerian parentage.
Most politicians in Kwankwaso's shoes would have lost it. Here's why.
The notion that the town of Kwankwaso was founded by an Igbo man called Felix Okonkwo in 1927 started as a joke. Political jokes like that used to be—still are—common in Kano. For example, when Alhaji Abubakar Rimi campaigned for Olu Falae in Kano in the early 1990s, he invented a harmless, humorous fib to recommend and legitimize him to Kano voters.
He said Olu Falae was a Kano man who was originally known as Auwalu Falalu but that when his parents migrated to Yoruba land, Yoruba people couldn't pronounce his name correctly and corrupted it to Olu Falae.
Most people got a kick out of the fib and understood it in the tradition of campaign jokes in Kano. I don't remember the campaign fib that was told about Olusegun Obasanjo in 1999, but it had Baba Sirajo (father of Sirajo) in it, and it was approbatory.
Kwankwaso had the misfortune of being at the receiving end of a negative campaign fib, which somehow took on a life of its own outside Kano. Now a lot of people actually believe that Rabiu Kwankwaso is an Igbo man!
The truth is that the town of Kwankwaso has existed— and has been known by its current name— before Nigeria was formally constituted and so couldn't possibly have been founded by a Felix Okonkwo in 1927.
The town's first traditional ruler, according to historical records, was known as Mamman Danhawa, and he ruled from 1808 until 1842. The formal colonization of northern Nigeria started on January 1, 1897.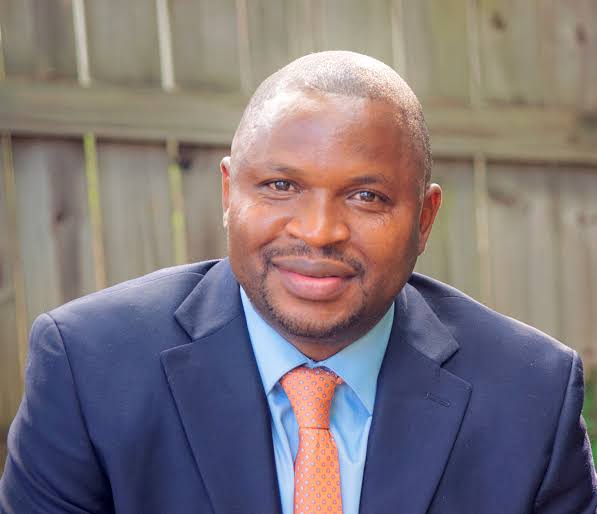 Rabiu Kwankwaso is descended from the Kwankwaso royal family. In fact, his father, Alhaji Musa Sale Kwankwaso, who died in 2020 at the age of 93, was the village head of Kwankwaso. The formal title of the royal head of the town is "Sarkin Fulanin Kwankwaso," which is Hausa for the king of the Fulani of Kwankwaso.
That tells you that Rabiu Musa Kwankwaso is ethnically Fulani, not the Igbo son of an Okonkwo. Of course, like most Fulani people in the Northwest, he is culturally, linguistically and, for all intents and purposes, Hausa.
But I think the historical fact that lent some credibility to the idea that Kwankwaso was founded by an Igbo man is that it became a railway town between 1910 and 1916. Like most railway towns, it's more ethnically diverse than most towns of its size in the North.
Finally, what Abati did was good journalism. Our job as journalists is to rupture the composure of politicians, to so rile them up that they trip up and say things that are unscripted and therefore newsworthy. Had Kwankwaso taken the bait and exploded in anger at being called a non-Nigerian or an Igbo man, that would have dominated the news cycle and got Arise TV millions of eyeballs. Because that didn't happen, most people are not aware of the interview.
Femi Fani-Kayode who had a hissy fit when a Daily Trust reporter by the name of Eyo Charles asked him who was "bankrolling" his tour of PDP states in 2020 would do well to consult Kwankwaso about emotional self-control in the heat of intentional, headline-seeking, eyeball-scouting journalistic provocation.
As I pointed out in my August 26, 2020, article titled "Fani-Kayode: All Great Journalists Are 'Rude'," a good interviewer causes politicians to have a meltdown so they can lose their guard and involuntarily let out the truth. "Smart politicians know this. Instead of allowing themselves to be immobilized by impotent anger, they respond to high-pressure, 'embarrassing' questions with poise, and disarm adversarial reporters with humility, grace, and gentleness," I wrote.
▪︎Kperogi is a newspaper columnist and public affairs analyst.