The truth is that Emefiele should have been sacked or he should have been asked to resign the moment he chose to become an open member of APC, and its possible presidential candidate
By Sam Amadi
The leadership of the APC is up in arms against Godwin Emefiele, the Governor of Central Bank over the new naira note design policy. APC leaders like the Governor of Kaduna State believe that the policy is aimed at making the ruling party lose the 2023 presidential election. After efforts to force President Buhari to order for a change of policy, he and two other APC Governors have headed to the Supreme Court to secure what they lost politically through legal gamesmanship. We are in the midst of what will be a long legal and political battle. Before the move by the Governors, the APC-led National Assembly had tried to force the CBN Governor to reverse course, even threatening to jail him.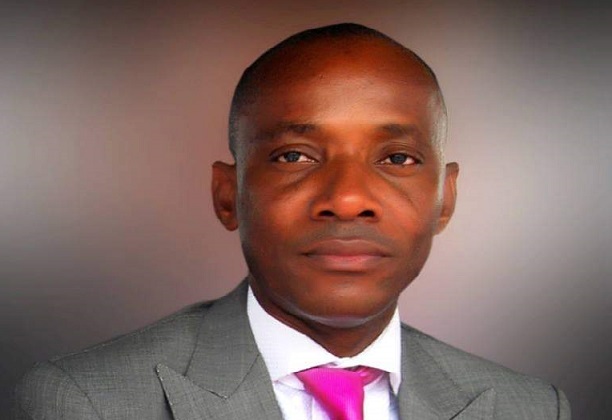 There is no doubt that there is a war between the APC and the Central Bank Governor. The question we should ask is when did thing fall apart for members of the ruling party that they are fighting one another. Yes, you heard me right: members of the same party.
We should not forget that Emefiele made an ugly history as the first Central Bank Governor anywhere in planet earth to want to run for the presidency under the ruling party. Emefiele disregarded the clear provisions of the CBN Act and encourage politicians to build structures for him to become the candidate of the APC for the presidential election. He even went to court to challenge his disqualification by the electoral act by virtue of being an incumbent central banker. He refused to resign. President Buhari refused to sack him. The leadership of the APC did not condemn him; instead they gladly accepted N100m as his nomination fee. El-rufai did not lead a team of Governors to convince Buhari to sack Emefiele for such an atrocious assault on the integrity of the Central Bank. For him and others with him in the ruling party it was a good thing that the manager of monetary policy was a party man. They enjoyed the benefit of a politicized monetary policy.
Now, that the same cabal that used him to generate political advantage for the ruling party is perhaps using him to counter the presidential campaign of the ruling party, hypocrites are on the roads and streets protesting.
The truth is that Emefiele should have been sacked or he should have been asked to resign the moment he chose to become an open member of APC, and its possible presidential candidate. At that point, monetary policy now has a ring of politics. This was not done. It is too late now. Because his latest policy may hurt the electoral thrives, we will condone him.
Sorry, APC leaders, sit back and enjoy the legendary Emefiele who could have been your presidential candidate. That's how hypocrisy tastes.
▪︎Dr. Amadi is a public policy expert and law teacher.