The emergence of Mr. Peter Obi and his running mate, Dr. Yusuf Datti, as presidential and vice-presidential candidates respectively, on the platform of the Labour Party, has since recast the aura in the political arena
By Moses Okorie
365Daily – Moses Ogidi Paul, the Chairman of Coalition of FCT Support Groups, has revealed that there will be an Abuja Mega Million Solidarity Unity March in support of the Labour Party presidential candidate,  Peter Obi and his running mate, Yusuf Datti, popularly referred to as ObiDatti Movement.
A release made available to newsmen on Thursday disclosed that the programmes, which will hold from Thursday, 15th September to Saturday, 24th September, 2022, will also feature advocacy for good environmental practices and peaceful co-existence.
They are scheduled to hold as follows: "Get Involved for Good Governance", a sensitisation event organised in commemoration of World Democracy Day, celebrated every 15 September which will feature speeches with focus on youths to encourage them to say no to election fraud and activating a development mindset that will uphold and promote the ethos of democracy.
"There will also be performances by poets and musical artistes. Abuja Mega Unity March, a mega million-man solidarity march in support of the ObiDatti Movement on Saturday, 24th September 2022. As an adjunct to these events, events have also been scheduled to commemorate this year's World Clean-up Day and International Day of Peace respectively. All events are free and open to support by willing members of public."
According to him, "Since the herald of the fourth republic by the return of democracy in 1999, "our country has been on a consistent search for good leadership. The political arena has become a free-for-all for all kinds of characters who at each turn of the political wheel hold their interests above the common interest instituting a deliberate mindless plundering of our commonwealth.
"With total disregard for merit, accountability, and fare play, they have bequeathed our country a legacy of corruption making it one of the most corruption capitals of the world. What more? They have made poverty into a weapon to keep our people perpetually in need of their crumbs. History is rife with stories of countries whose progress was stalled by the corruption of their leaders. Today, Nigeria stands as a classic example.
"It is disheartening to see how much dreams are buried on a daily basis by a burgeoning economic necrosis. Our young people have become easy recruits of terrorism, banditry, kidnapping, other violent crimes and fraud. The impact worsens each second expended in doing the wrong thing by people elected or appointed to do the right thing".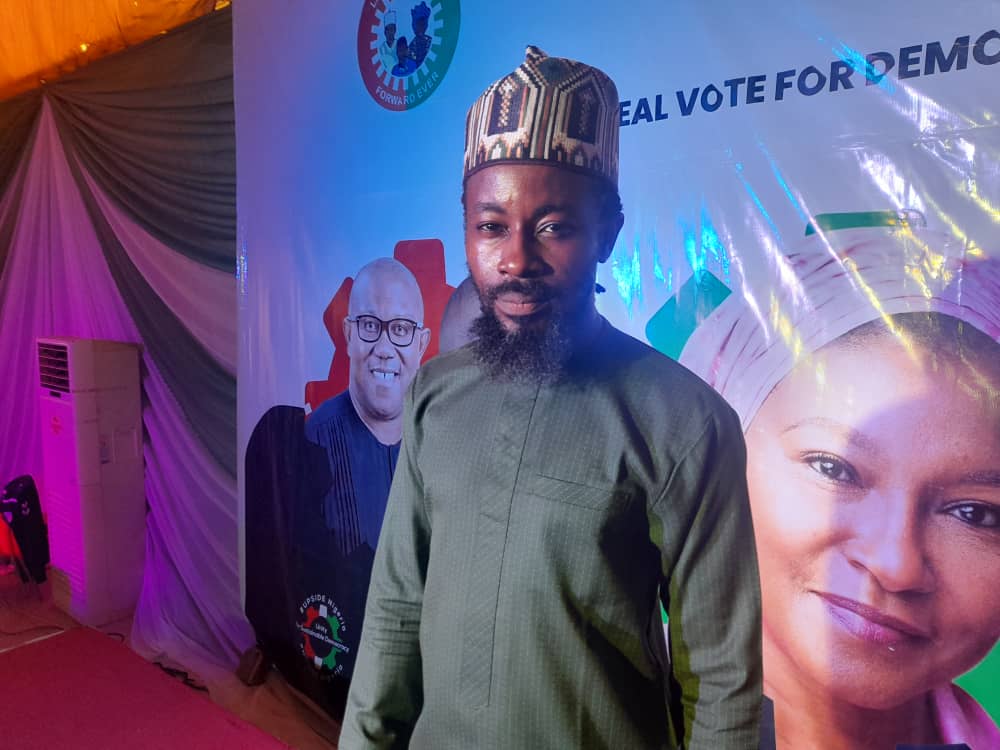 Paul said this situation continues to drain hope in the heart of the common man and brains from the institutions, but that the emergence of Mr. Peter Obi and his running mate, Dr. Yusuf Datti, as presidential and vice-presidential candidates respectively, on the platform of the Labour Party, has since recast the aura in the political arena.
"Never have Nigerians been inspired by any candidate since the annulled June 12 election like they are by the duo of Mr. Peter Obi and Dr. Yusuf Datti. Mr. Peter Obi's stance on an issues-based political pursuit, de-emphasis of do or die politics, insistence on politics bare of ethnoreligious colouration, verifiable exemplary leadership and personal track records, and concise exposition of the issues in his speeches, have become the perfect image of what good leadership should mean for Nigeria.
"There is no gainsaying the fact, that the hope of our countrymen has been awoken by their candidacy giving rise to what has now been christened the ObiDatti Movement, a national cry for national restoration, peaceful coexistence and national progress. Millions of Nigerians across age, ethnic, religious and economic divides, have marched in various parts of the country in support of the movement.
"The self-sponsored mega-million marches organised by friends, lovers, and advocates of the ObiDatti Movement are a clear message to all Nigerians that the youths have surrendered themselves wholeheartedly as the structure needed to win the 2023 general elections as a victory for the people".
The Coalition of FCT Support Groups is collective of civil society and youth organisations based in the FCT.